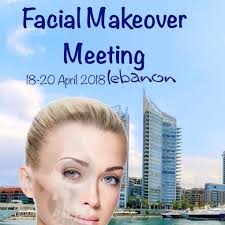 Dr. Zoe Nicolaou attended the International "Science & Art of Facial Makeover Meeting" at Beirut, Lebanon, as an official speaker amongst top doctors from around the world.
She successfully presented two topics examining the Treatment of Facial Asymmetries and Mandible first to Correct Class II Deformities.
She also received the Golden Hands Surgeons Award!
? Many Congratulations to the Organizers as well!